About the Nate Weakley Project
"I truly like the way it sounds when you get in a tight groove, and everyone is there in the pocket with you. It's so special to know what the others are thinking without even speaking. That's a feeling that nothing else can make."
- Nate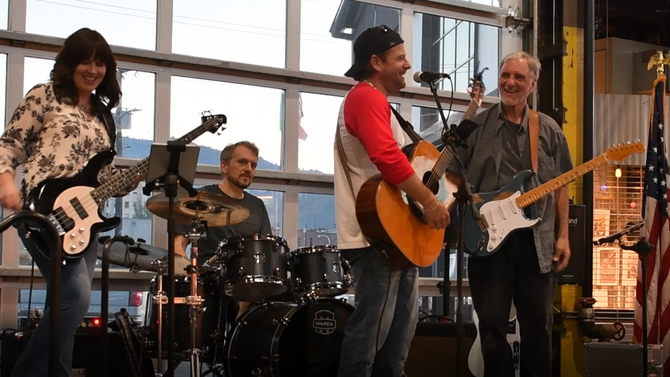 Nate Weakley met guitarist Steve Clem while working in the office of Douglas County, Washington. He invited Steve to sit in on guitar at a gig in nearby Leavenworth, and together they played a three-hour set. Steve arranged to have Nate open for a show where Steve was playing with drummer Evan Anderson. 
 
"Nate opened for us that night. Our jaws were on the floor the whole time. 
Debby kept asking, "Where did this guy come from?" When Nate finished his set,
I turned to Steve and said, "I wanna play with that guy!" - Evan

The Nate Weakley Project premiered on May 30, 2017 in Wenatchee, Washington. The lineup featured Steve on guitar, Evan on bass, and drummer Pete Hinkle, whom Nate had played with previously. When Pete bowed out in early 2019, Evan switched to drums, and Debby Shea Anderson joined on bass guitar.
 
"We had changes in the lineup over the years. Once Debby joined us, we knew we had something special going on. That's what really made the sound."  -  Nate
 "I guess I am somewhat of a folk artist, with a little bit of hard rock, bluegrass and blues mixed in. But really, I just honestly love the art of playing music."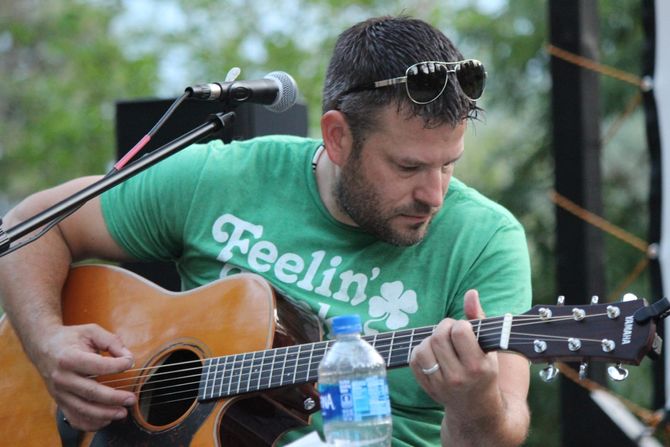 Nate has been playing onstage for more than 26 years. A native of the south, Nate was born in Pensacola, Florida, and spent his childhood in New Orleans, Tacoma, Washington, and Clarksville, Tennessee. Nate's earliest musical influences included country, classic rock and folk music. His parents played music around the house, from artists such as John Denver,  Johnny Cash, Lynyrd Skynyrd, and Pink Floyd. Nate picked up the guitar at the age of 12 while working on his grandfather's tobacco farm, and his grandmother showed him his first chords. He also plays lead guitar, drums, bass, mandolin, banjo, piano and fiddle. 
Nate was inspired by seeing his uncle play for many well-known country artists while growing up in the Nashville area, and counts live shows by Bryan White and Ray Lamontagne as particularly inspiring. Having played in various bands since high school, Nate started playing solo acoustic gigs in 2010, when he relocated to Seattle. Nate teamed up with fellow player Stan Fletcher to form Fletcher-Weakley, an acoustic duo that played around the Puget Sound area. 
Nate later relocated to Cashmere, Washington, where he continued to play solo sets at area wineries and bistros. Nate can still be found playing these one-man gigs around Leavenworth when his schedule allows.